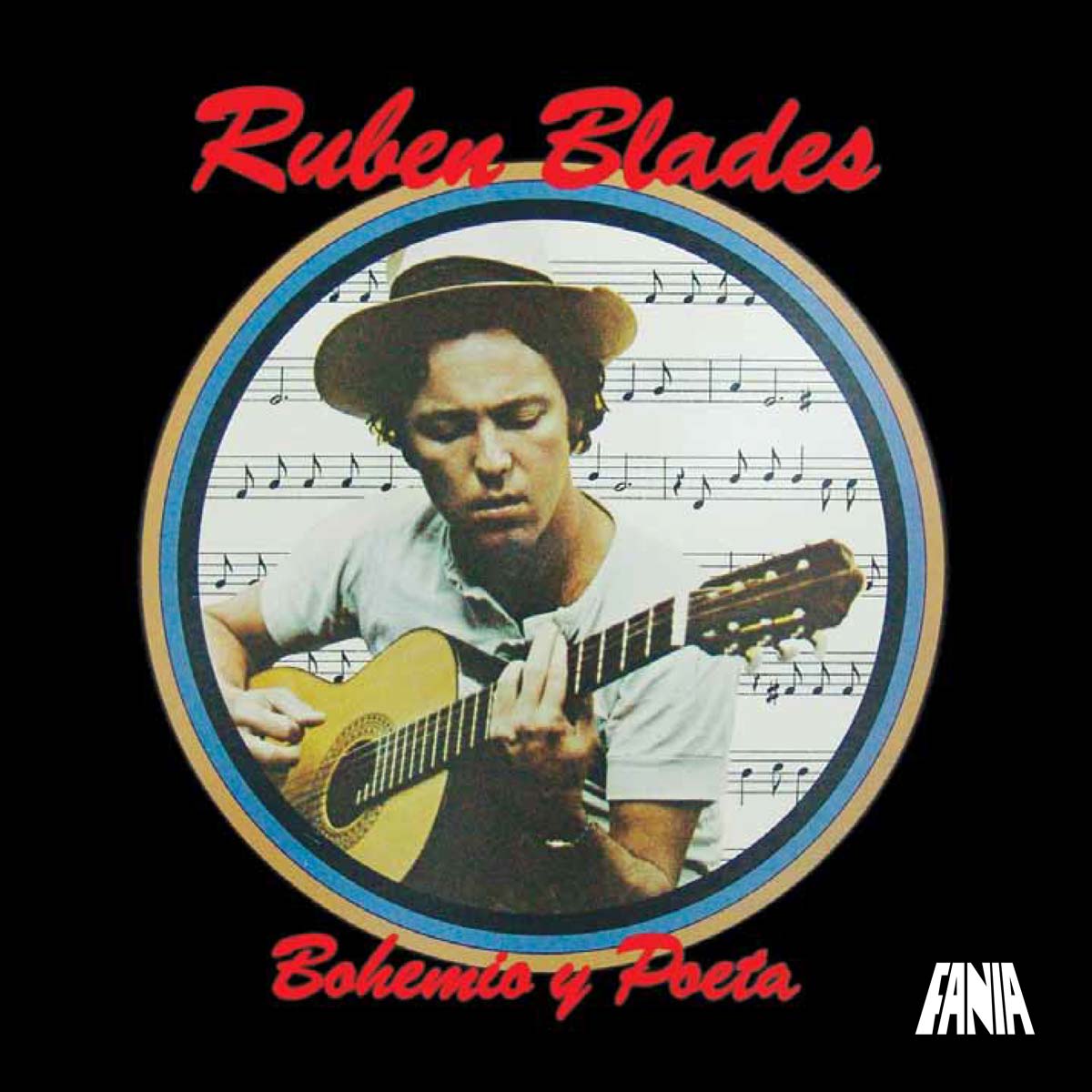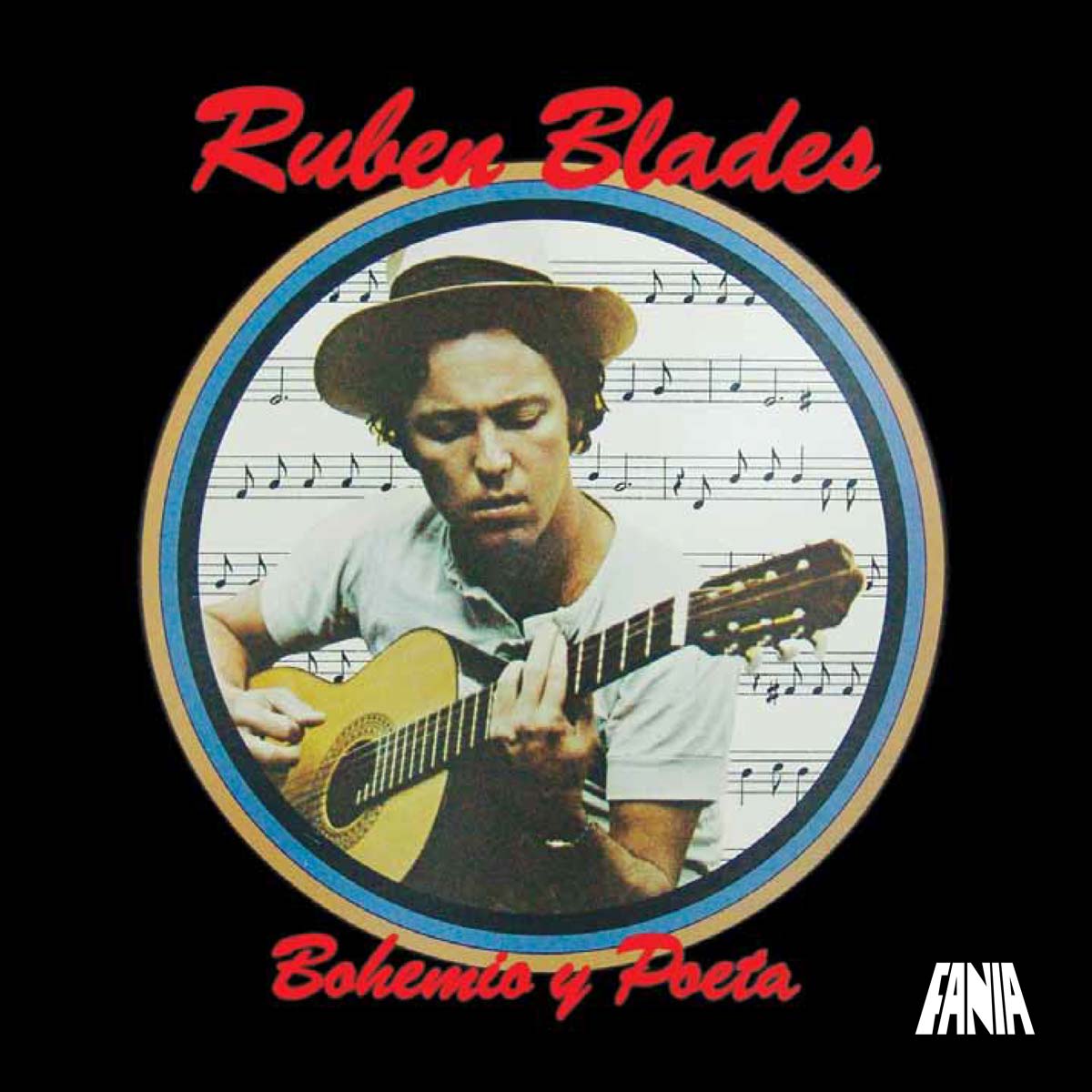 This anthology captures the nascent career of Panamanian singer/songwriter Ruben Blades just as he is about to become a household name throughout barrios in the United States and Latin America. Although not yet a solo artist, Blades already sounds remarkably polished—which is why during the early 1970's Louie Ramirez, the Fania All Stars, Ray Barretto, and of course, Willie Colón, were all featuring him and his songs on their albums.
While his big break arrives when he joins Ray Barretto's orchestra and records his Canto Abacua for Barretto's self-titled album in 1975, all hell brakes loose in the salsa world when Blades teams up with Colón and together they start producing chartbusters beginning with 1977's classic Metiendo Mano. Juan Pachanga, recorded for the Fania All Stars on their Rhythm Machine album, introduces another of Blades' colorful street characters together with a slick arrangement by Louie Ramirez who also is responsible for developing a sound for Fania that incorporated the urban sophistication coming out of the Philly International studios during the mid-1970's with thick bass lines and lush strings.
While Blades' biting social commentary has been a staple of his writing style from the beginning, he has always expressed a romantic side as well. Sin tu cariño teamed him up again with Ramirez and the Fania All Stars on the Spanish Fever album. It's a romantic theme but not overly dramatic and his lyrics have a youthful innocence as he playfully introduces Papo Lucca for a piano solo in Portuguese. Paula C. is another original from Blades and again finds him in the company of the Fania arranger on the Louie Ramirez y Sus Amigos session. This autobiographical tune had everyone in New York trying to figure out the identity of the mystery woman who allegedly broke his heart. But halfway through the song Blades and company break into a festive samba beat as if to let everyone know that he's down but not out.
Me Recordaras, Pablo Pueblo, and La Mora are featured on the Metiendo Mano record, which is Blades' debut with the Willie Colón band and the precursor to salsa's first million record seller Siembra. A sweet bolero with a stripped down arrangement, Me Recordaras reveals Blades at his most romantic, interpreting a standard by Cuban composer Frank Dominguez and featuring a dazzling cuatro guitar solo by Yomo Tomo. Pablo Pueblo is the big hit here and with good reason. Blades introduces a refreshing new narrative: A struggling workingman finally breaks his way into a story. Who can't connect with that? La Mora is by another Cuban composer Eliseo Grenet and shows that Blades also can be wildly funny and quirky at the same time.
Blades tenure with Ray Barretto was brief but a significant step in his career as he contributed several popular tunes like the last track of this collection the Afrocentric extended jam Canto Abacua. "Ruben was very ambitious and restless," says Barretto of the singer.
After Barretto, Blades signed on with the trombonist Willie Colon from the South Bronx whose Pan American flavored music was the perfect stage for his prolific songwriting skills. This collection documents the beginning of a career of a master storyteller who made salsa fun and exciting—and whose impact has been felt around the world.
Executive Producer: Jerry Masucci
Coordinator: Rene Lopez
Written by Alfredo Alvarado