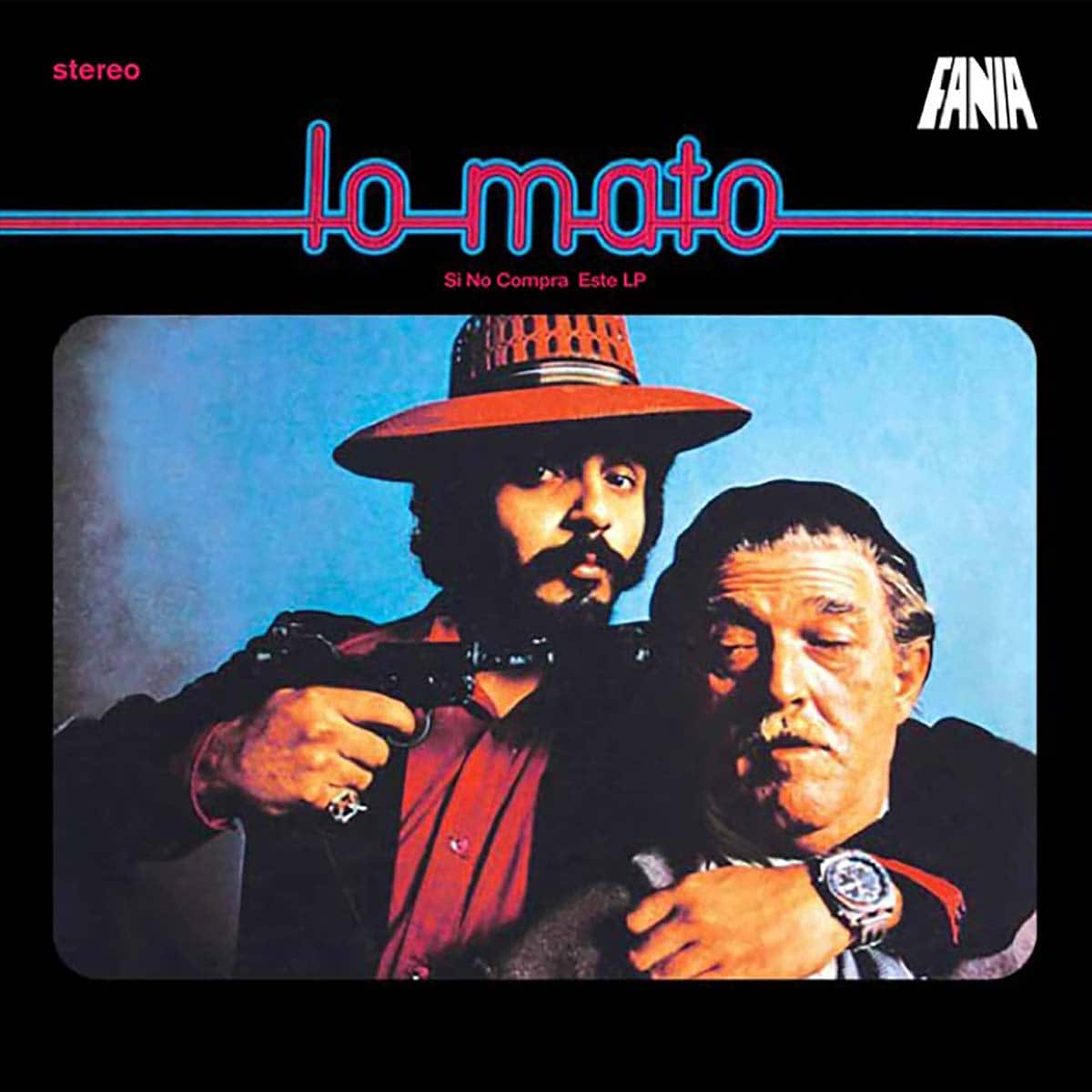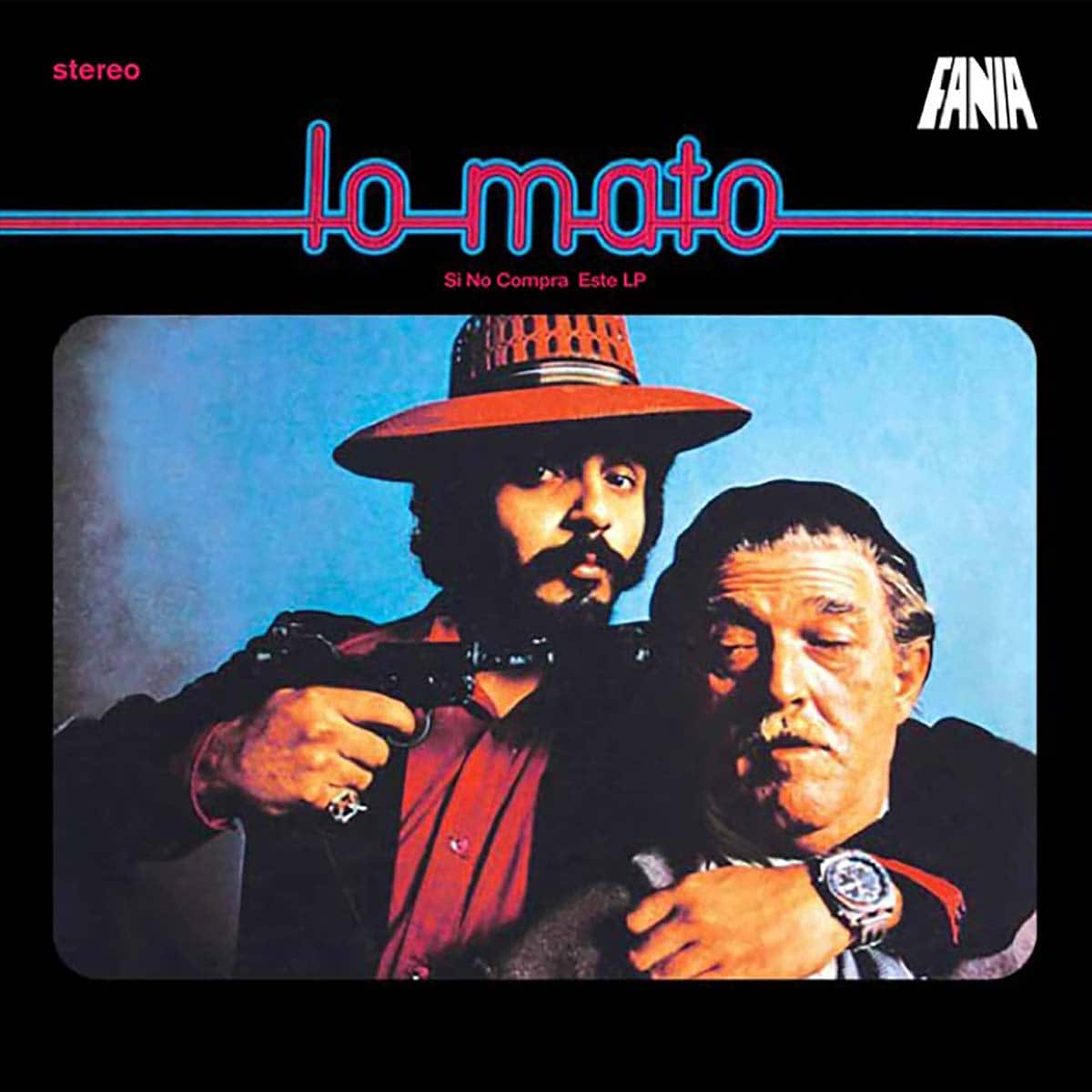 Hector Lavoe was the most mercurial vocalist that Afro-Caribbean music has ever known. The salsa equivalent of a tragic rock'n'roll star, a heroin addict who died in 1993 at the young age of 46. A criminally underrated singer who, to this day, continues to be a virtual unknown within the American mainstream.
But to his legions of fans, Hector Lavoe was and will always be El Cantante de Los Cantantes– singer of all singers– an unforgettable Nuyorican sonero who left behind a priceless legacy of salsa masterpieces.
The Lavoe discography stands as a particularly prized jewel in the Fania crown, and the collection that you hold in your hands showcases the partnership between Lavoe and his childhood friend, trombonist, producer and songwriter Willie Colón, at a time when both artists were at the peak of their powers.
Even though the professional relationship between Lavoe and Colon was already strained by the time "Lo Mato" was released in 1973, you wouldn't know it by listening it. Lavoe's throaty vocals sound soulful and mature, exhibiting his impeccable timing and infectious sense of humor. Colon filled the session with the trademark roar of his trombone solos. He also happened to have written some of the most inspired songs of his career. Tunes such as "El Día De Suerte" and "Todo Tiene Su Final" are indispensable entries in the Colon/Lavoe songbook.
One listen to the anthemic opening track "Calle Luna Calle Sol" (used to this day by Colon as part of a medley of old hits that he performs at the beginning of his concerts) is enough to make you realize that "Lo Mato" has aged remarkably well. The combination of ragged trombone, tasty piano lines and a rock solid rhythm section sounds ageless and hip. The sonics are warm and rustic, evoking the rich texture of a vintage wine.
Lyrically, there is an undercurrent of darkness that permeates the record. From the aggressive undertone of its humorous title, Lo Mato Si No Compra Este LP– I'll Kill You If You Don't Buy This LP– to Calle Luna Calle Sol's cautionary tale of a street that should be avoided at all costs because it is infested with criminals, the collection is seeped in bitterness and regret.
The heartbreaking "El Dia De Suerte" is an autobiographical tale of sorts, with Lavoe lamenting the death of his parents and hoping that his bad luck will one day change. The bouncy beat and infectious chorus underscore the pain and resignation in el cantante's delivery.
"Todo Tiene Su Final" is equally gloomy, setting up an implacable groove against a fatalistic meditation on the unavoidable fact that everything in this world– from the winning streak of a boxing champ to the lifespan of a beautiful flower– must come to an end.
Clearly, Colon had a perfect understanding of Lavoe's sensibility when it came to writing songs for him. And the singer had no problem sinking his teeth on such complex, ambitious material.
Colon loved adding variety to his records, and "Lo Mato" is no exception. "La María" explores his infatuation with the lilting beat Brazilian samba, and the lengthy instrumental workout "Junio '73" flirts with Latin jazz, delivering an orgiastic timbales solo.
Following the release of "Lo Mato," Colon would bring an end to his years of touring with Lavoe, concentrating instead on his solo output and production work. Lavoe would move on to record (still with Colon'´s help) the most mature albums of his trajectory: La Voz, De Ti Depende and Comedia. That said, for a delightful taste of the dynamic Nuyorican duo at its youthful best, you can't go wrong with "Lo Mato."
Credits:
Santi Gonzalez – Bass
Jose Mangual – Bongos
Louis Romero – Timbales
Joe Torres – Piano
Eric Matos – Trombone
Willie Colón – Trombone
Milton Cardona – Conga
Lead Singer – Hector Lavoe
Chorus – Johnny Pacheco, Justo Betancourt, Willie Colon
Producer – Willie Colon & Jerry Masucci
Recording Director – Johnny Pacheco
Engineer – Jon Fausty
Original Album Design – Ron Levine
Mechanical Madness – Steve Higgins
Model for Original Photo – Jose R. Padron
Recorded – Good Vibrations Sound Studios
Written by: Ernesto Lechner–