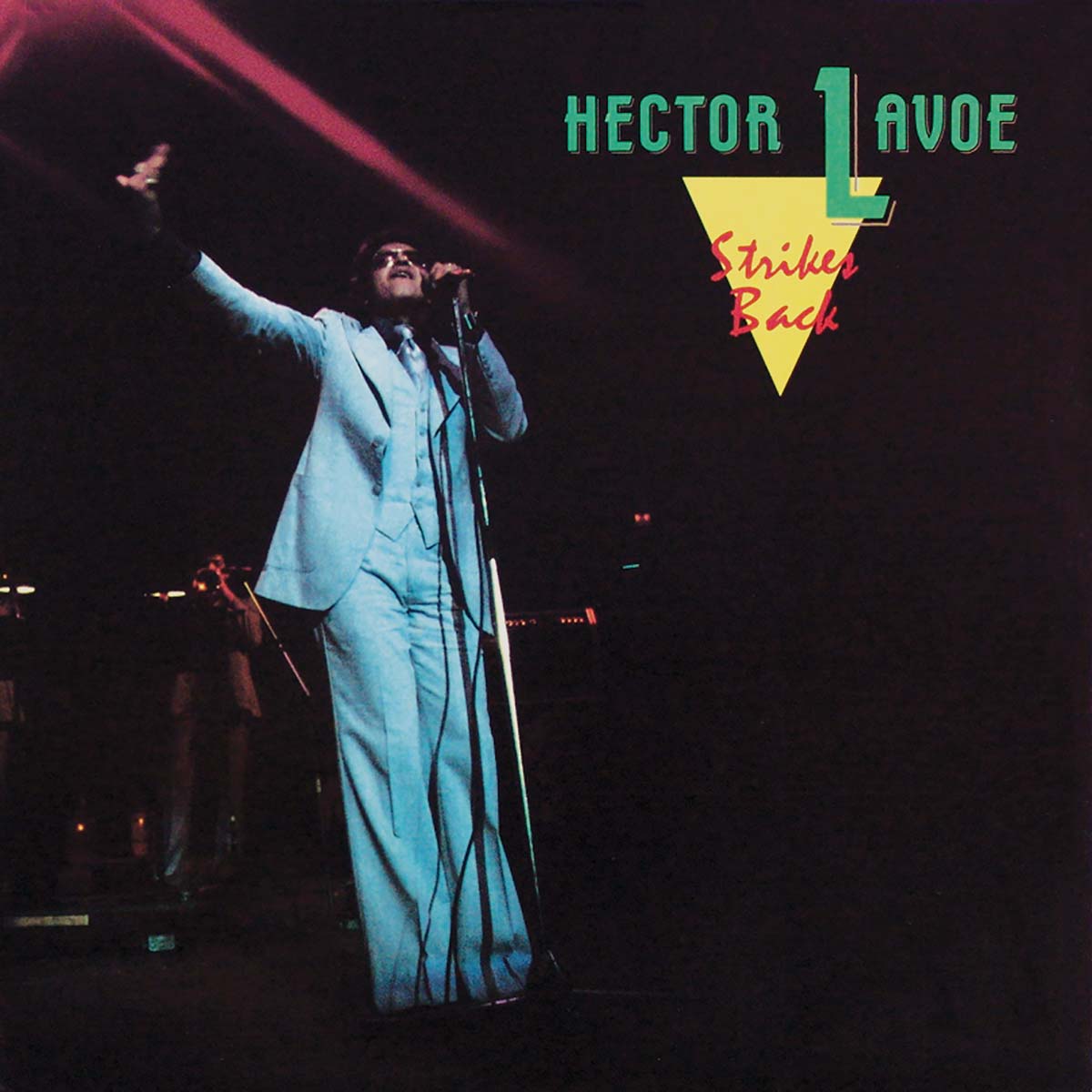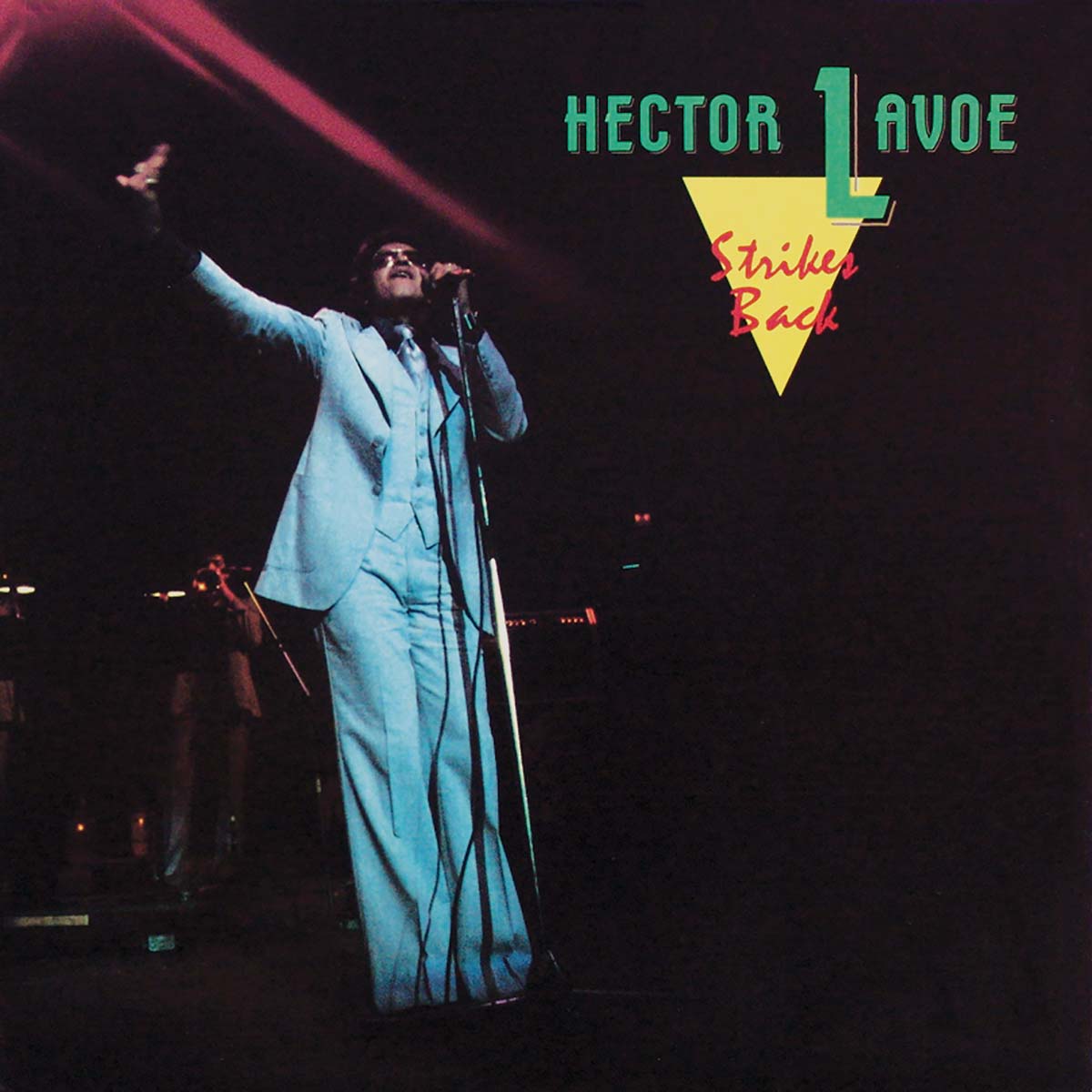 In March of 1986, Hector Lavoe and Willie Colón got together to produce two albums that, after the resounding success and extraordinary reception of their concerts at carnivals in Panama, led to numerous appearances and concerts throughout the 1990s.
Songs like "Loco", "Ponce", Las Flores Del Campo, Son Los Celos, Teléfono and Contrato Barato were delivered into the hands of arrangers Marty Sheller, Louie Cruz, Javier Vázquez, Louie Ramírez and Isidro Infante.
At the end of 1986, Hector returned to the radio waves with the composition of "Plato De Segunda Mesa" by Tite Curet Alonso which became a huge hit. And, at the beginning of 1987, Fania distributed the single "Strikes Back", whose final sequence of eight tracks was chosen by Hector, Willie and the president of Fania, Jerry Masucci.
The superiority of "Strikes Back", one of the most honest and sincere recordings from El Cantante, was acknowledged with a Grammy nomination. With the launch of "Strikes Back", distributed during the most effervescent period of insipid salsa, Hector remained true to the rhythmic and narrative salsa tradition.
In those days, Eddie Santiago and Frankie Ruiz were crowned as the new kings of sensual and erotic salsa with their hits Tú Me Quemas and Desnúdate Mujer.
For his part, Hector Lavoe consolidated his credibility and musical integrity with a repertoire dedicated to his native Ponce and inspired by his own feelings and vision of life.
"Loco", written by Tommy Sánchez, is a biographic song, as is El Cantante y La Fama.
Porque soy así/me llaman loco/nadie sabe mi dolor/es que me conocen poco…(Why am I like this/they call me crazy/nobody knows my pain/it's because they don't know me very well….) This is the first stanza of the song in which Hector expresses his uneasiness with the critics, comments and attacks by people who judged him without knowing his personal problems; those which were highly accentuated during 1987 as a result of his drug addiction and a series of tragic events (such as the murder of his mother-in-law, the death of his father and the accidental death of his son) that practically unhinged him, deteriorating into a suicide attempt in the summer of 1988.
With the exception of the songs dedicated to the Stately City of Ponce, an air of melancholy and profound existential agony prevails, on a personal level as well as in affairs of the heart.
If in the song Reventó Lavoe was asking De Qué Tamaño Es Tu Amor (How Big Is your Love) and proclaimed that La Vida Es Bonita (Life Is Beautiful), in "Strikes Back" he implored in the bolero "Taxi" that he be taken to 13 Sadness Street, corner of Agony, to die there.
Yo no tengo nada/que valga la pena/todo lo perdí… (I don't have anything/that is worth anything/I lost everything…) And in this same vain, subdued by the despair and the pain, he incorporated into the salsa the ballad by Amanda Miguel Él Me Mintió (Ella Mintió) and disrobing his soul with bitterness, to the rhythm of guaracho, son and guaguancó, he proclaimed his despair in "Escarcha" and "Plato De Segunda Mesa".
The discourse about revenge is less hurtful in the Puerto Rican bomba "Cómo No Voy A Llorar", another eloquent testament, in spite of being married to Puchi, to his loneliness and misfortune in affairs of the heart.
Fortunately, as is openly expressed in "En El Fiando" and in "Ponce", the tone is different. In the first song, Lavoe evokes his mischief in the store that his father Luis Pérez managed and in the second song, he acknowledges that from the Pearl of the South come the best representatives of salsa. Lavoe does not limit his improvisations (soneos) to the father of dance, Juan Morel Campos and his colleagues Pete El Conde, Ismael Quintana and Papo Lucca, instead he salutes neighborhood characters and mascots such as Uvita, El Chivo Pepe, Maruca, Cuquito Pegafrenos and to the old man sitting on the corner of La Central who always said Ay, Mamiqui, confirming his empathy with the people of San Antón, la Calle 6 de Bélgica, Machuelos, El Faro, Chichamba, Collores and other modest communities of his native land.
Of all the recordings of Hector Juan Pérez Martínez, "Strikes Back" is not the one that showcases his best vocal performance. However, in each track he surrendered his soul. And because of this, it is an album that we will never get tired of listening to over and over again.
El Cantante could not finish recording the rest of the songs from the March 1986 session with Willie Colón. In 1993, shortly after his death, the last recording of Hector Lavoe was released; however it was completed by Van Lester.
Credits
José Arturo Ortiz – Keyboards
Leopoldo Pineda – Trombone
Lewis Khan – Trombone
Raymond Colón – Bongo
Oscar Cartaya – Bass
Bobby Allende – Congas
Marc Quiñones – Timbals, Percussion
Chorus – Willie Colón, Justo Betancourt, Tito Allen, Milton Cardona
Arrangements – Marty Sheller ("Loco", "No Soy Plato De Segunda Mesa", "Escarcha"), Louie Cruz ("Ponce", "Como No Voy A Llorar"), Javier Vázquez ("Taxi"), Louie Ramírez ("Ella Mintió"), Isidro Infante ("En El Fiando)
Producer – Willie Colón
Production Assistant – Marc Quiñónez, Arturo Ortiz, Oscar Cartaya
Engineer – Irv Greenbaum
Special thanks to Heriberto Ríos
Written by Jaime Torre Torres