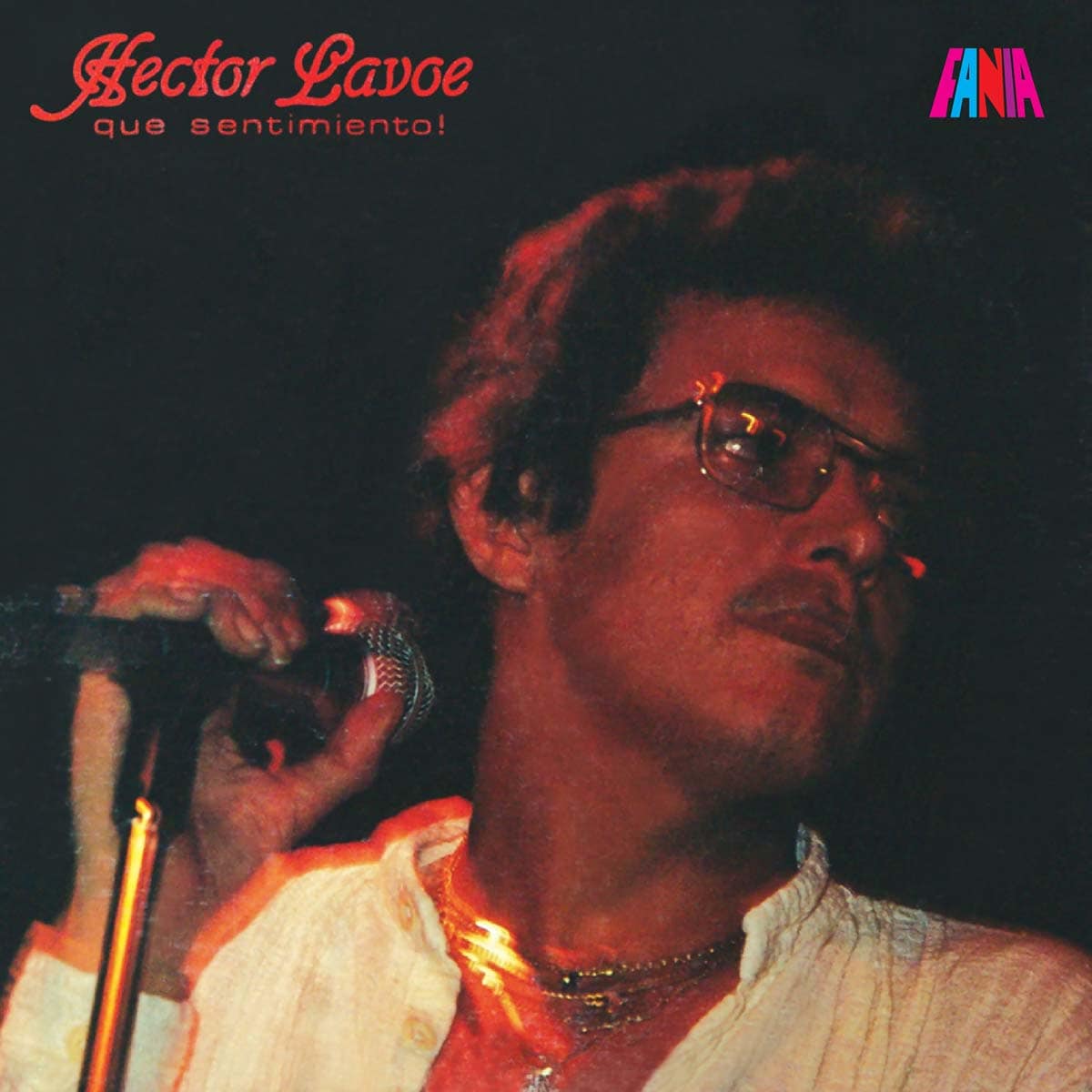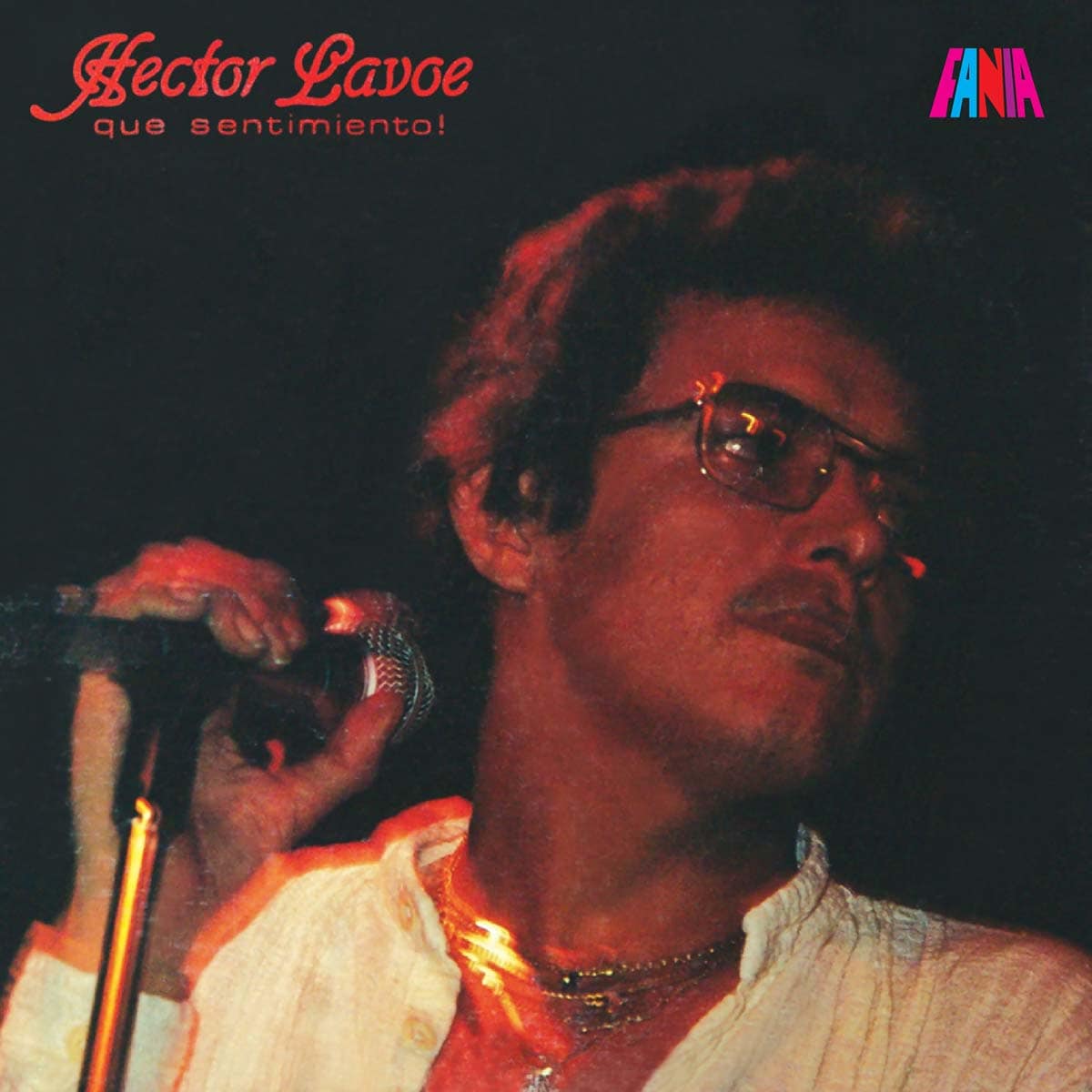 What A Feeling! (¡Que Sentimiento!)
Héctor Lavoe
"Willie Colón/Héctor Lavoe Split-Up" declared the headline in Latin NY magazine. To the amazement of the Latin music industry, Colón had turned back at the airport just minutes before he was due to fly out to Africa with the Fania All Stars to perform before the 1974 Mohammed Ali/George Foreman heavyweight title fight, known as the legendary "Rumble In The Jungle." Lavoe felt that his exhausting schedule of late night gigs and traveling was inhibiting his creativity and, as a result, he left his band so he could focus on broadening his musical horizons. After a while, Héctor decided to continue with the band and was kept busy on the New York club circuit and touring outside the city.
It later emerged that the split-up had been an unsettling period for Lavoe, a time when he had realized that he had been over-reliant on the bandleader Colón. "I was much too dependent on Colón," Lavoe told Latin NY in 1980. "I guess he was trying to figure out a way of telling me. I waited for Willie for over two months before cutting La Voz (1975 on Fania Records), my first solo album. Willie didn't play on my recordings after that, but he did continue with me as producer. After the success of the La Voz album, Willie told me that I was ready to lead my own band, so I went ahead and did it. At first I was hurt, but I soon realized the split up had its purpose; it was a test! I had to prove that I could go at it alone. Just in case, one day one of us wasn't around. Thank God, we both came out all right. The split actually helped me gain confidence in myself."
La Voz went gold and in May 1976 Lavoe won "Best Male Vocalist" and "Best Conjunto" in the second annual Latin NY music awards. Colón produced Lavoe's next four solo projects on Fania: Depende/It's Up To You (1976), Comedia (1978), Recordando A Felipe Pirela (1979), and El Sabio (1980). However, what distinguishes 1981's Que Sentimiento! is that it was Lavoe's first and only self-production. His childhood friend from Puerto Rico, trumpeter/arranger José Febles and Louie Ramírez, one of New York salsa's most successful and imaginative arrangers and producers, acted as co-musical directors on the album. While Colón had no physical presence on the project, the influence of his wildly successful and lushly produced 1979 Fania album Solo, which precipitated a phase of overproduction in New York salsa, is reflected in the string orchestration used on "Yo 'Ta Cansa" and "No Hay Quien Te Aguante".
Soloing on the album is kept to a minimum. Guest flautist Nestor Torres and pianist Gilberto "El Pulpo" Colón, who joined Lavoe's band in 1975, both solo on Yo 'Ta Cansa, definitely one of the album's standout cuts. Co-penned by the esteemed Cuban sonero/composer Marcelino Guerra and Julio Blanco, "Yo 'Ta Cansa " was previously recorded as a cha cha chá in the charanga-style by the legendary sonero Albelardo Barroso with Orquesta Sensación on their mid-1950s album Guajiro De Cunagua on the Cuban Puchito label. Guerra also composed the bolero "Juventud", in which Lavoe assumes the mantle of an older person lamenting his lost youth and admonishing the person, to whom the song is directed, that he will be in the same position one day.
Lavoe dips into the songbook of Puerto Rico's Cortijo y Su Combo to cover the plena, "Lo Dejé Llorando", written by Cortijo sideman Sammy Ayala and included in the maestro's album Baile Con Cortijo y Su Combo on the Seeco label, where it was sung by Ismael Rivera El Sonero Major. Febles' chart gives the simple original 1958 recording a somewhat complicated makeover. Top league arranger Luís Cruz does the honors on "Soy Vagabundo" (I'm A Vagabond), another highlight, as is "No Hay Quien Te Aguante" arranged by José Madera, a stalwart of Tito Puente's band for 30 years and a staff arranger with Fania Records in the 1970s.
Following Que Sentimiento!, Lavoe sang on Colón's 1983 production Vigilante, which was released to tie-in with a movie of the same name. Pacheco directed his next solo recording Revento (1985), then Colón returned to produce his final complete solo project, the Grammy nominated Strikes Back (1987). Lavoe's increasingly tragedy-strewn life came to an untimely end in 1993 when he lost his battle to AIDS.
Personnel:
Eddie Montalvo – conga
Eddie Torres – bongo
Nicky Marrero – timbales
Mike Collazo – timbales
Sal Cuevas – bajo
Harry D'Aguiar – trombone/solo on El Son
Leopoldo Pineda – trombone
Reynolds Jorge – trombone
Gilberto "El Pulpo" Colón – piano/solo on Yo 'Ta Cansa
Héctor Lavoe – maracas
Héctor Casanova – maracas
Ray Maldonado – trumpet
Hector "Bomberito" Zarzuela – trumpet
José Jerez – trumpet
Mac Gallehan "Truck" – trumpet
Ramón Castro – güiro
Thanks to Nestor Torres for his flute solo on "Yo 'Ta Cansa" y "Tu Bien Lo Sabes"
Chorus: Ramón Rodríguez, Nestor "John Wayne" Sánchez, José Mangual Jr., Milton Cardona, Héctor Lavoe
Arrangements:
Louie Ramírez – Amor Soñado, Juventud
José Febles – Lo Dejé Llorando, Seguiré Mi Viaje
Edwin Torres – Yo 'Ta Cansa
Luís Cruz – Soy Vagabundo
Luis "Perico" Ortiz – El Son
José Madera – No Hay Quien Te Aguante
Musical Directors: José Febles and Louie Ramírez
Produced by: Héctor Lavoe
Executive Producer: Jerry Masucci
Cover Concept: Hector Lavoe
Art Direction: Terry Borges
Photos: Dominique
Album Design: Ron Levine
Written by John Child